Parent coaching offers various tools that will allow you to support your young adult in advancing toward a greater level of independence; fine-tune your relationship with your young adult; and in turn allow him/her to uncover skills and abilities that will improve their overall quality of life.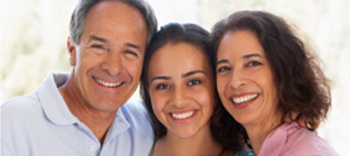 Coaching sessions may include:
Identifying family strengths and how these can be used to help your young adult meet his/her goals
Getting a clearer picture of what your child needs and the resources available
Evaluating your child's current skill level and identifying realistic goals
Anticipating potential sources of stress, and identifying strategies for coping with the challenges
Identifying interventions that can be used to allow your child to take more responsibility for his/her daily routine.
Practical support in dealing with difficult issues including: college drop out prevention, hygiene struggles, the development of healthy relationships, family conflicts, substance use, etc.
Addressing safety concerns and putting supports in place
Creating a partnership between you and your young adult that allows your child to move toward greater levels of independence and allows you to have an "adult relationship" with your child.
Coaching can help parents and caregivers the opportunity to facilitate a greater level of independence for their young adult. Contact us today to find out how coaching can help you!