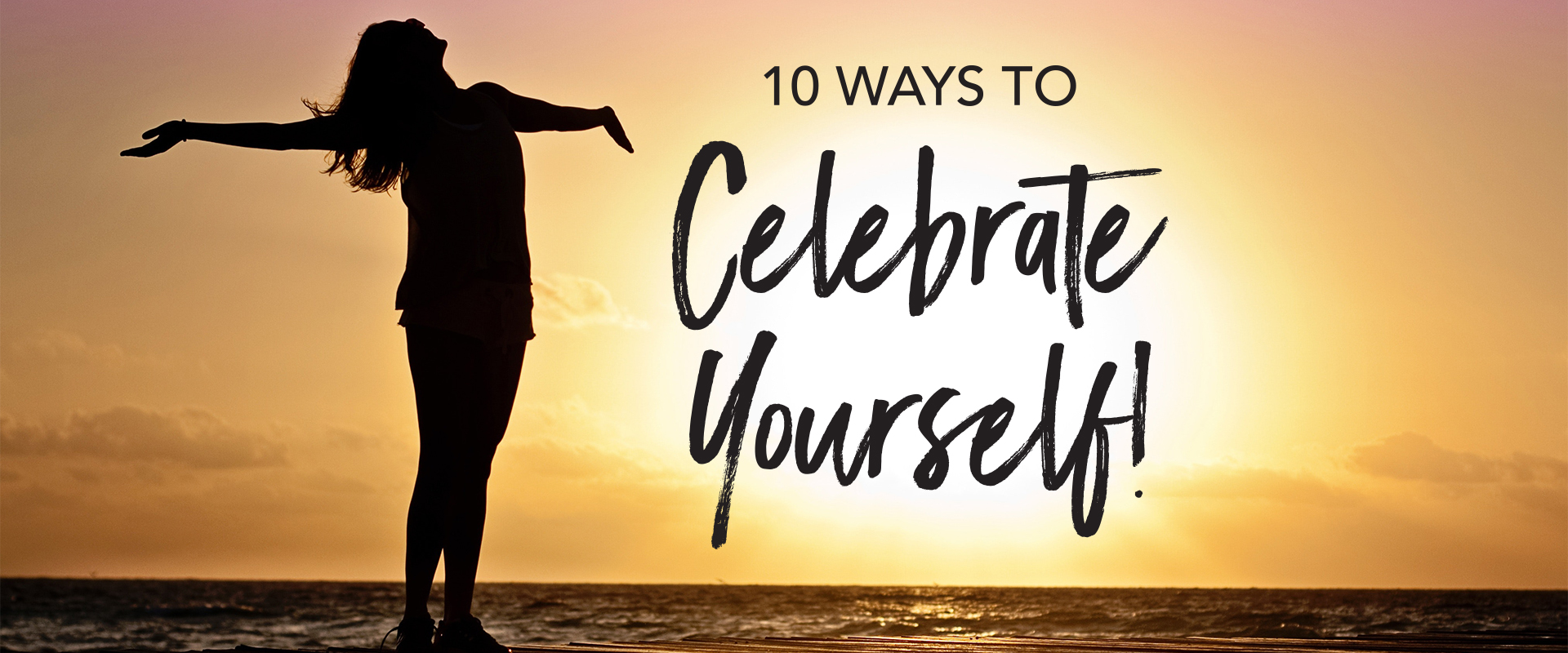 This year, why not choose to celebrate Valentine's Day as an opportunity to love and take care of yourself! You are deserving of all the good in the world so make 2020 the year where you practice self-care and honor yourself.
Try these 10 ways to celebrate how wonderful you are on Valentine's Day or any day:
Write yourself an affirmation letter. Write down the things that you really like about yourself – it could be your beautiful curly hair, your excellent gaming skills or your kind heart. Make it a point to re-read your letter often. Positive self-talk is a great strategy for creating and maintaining a positive outlook on life!
Find an interesting place near your home that you haven't explored before and see it on your own terms. Get outside and explore the world. Seize the day!
Bake something sweet for yourself! Try a new chocolate chip cookie recipe or decadent brownies. Sweets for the sweet – you!
See the movie that you really want to see. Going to see a movie alone may feel strange at first but it is also really liberating! It feels good to not have to share the popcorn!
Take a walk – with yourself. Cue up your favorite playlist or try a new podcast. Walking is good for your mind and body. Take in the scenery and enjoy the fresh air!
Share your love! Spend an hour at your local animal shelter and feel all the love from the animals who are so happy to see you!
Do a random act of kindness. Brighten up a neighbor's day by bringing them flowers or maybe bring them a plate of the cookies you made!
Take good care of yourself. Make an appointment for your yearly physical or your annual dental visit. While maybe not super fun, taking good care of your health is the ultimate act of self-care. Choose to take care of yourself with the same love and compassion, in the same manner, you would take care of a new puppy. You deserve it!
Treat yourself to something delicious to eat! You can choose to eat something really healthy or a giant Reese's peanut butter cup. Enjoy, this is your day!
Tell someone you love them. Let your mom, dad, grandparents, or someone special in your life that you love and appreciate them. We all need to know we are loved!
Have a happy 14th! You've got the best Valentine around – you!
_____________________________________________________________________
ABOUT THE AUTHOR
Jeri Rochman, JD, MS, is the Advance LA Director of Community Outreach, a Life Skills Coach, National Board Certified Counselor and Certified Parent Educator. Interested in learning more about Advance LA's services? She can be reached at jrochman@thehelpgroup.org.
https://www.advancela.org/wp-content/uploads/2018/02/Advance-LA-THG-logo-tagline6.png
0
0
newadvancela
https://www.advancela.org/wp-content/uploads/2018/02/Advance-LA-THG-logo-tagline6.png
newadvancela
2020-01-31 07:53:46
2020-01-31 07:54:58
10 Ways to Celebrate Yourself