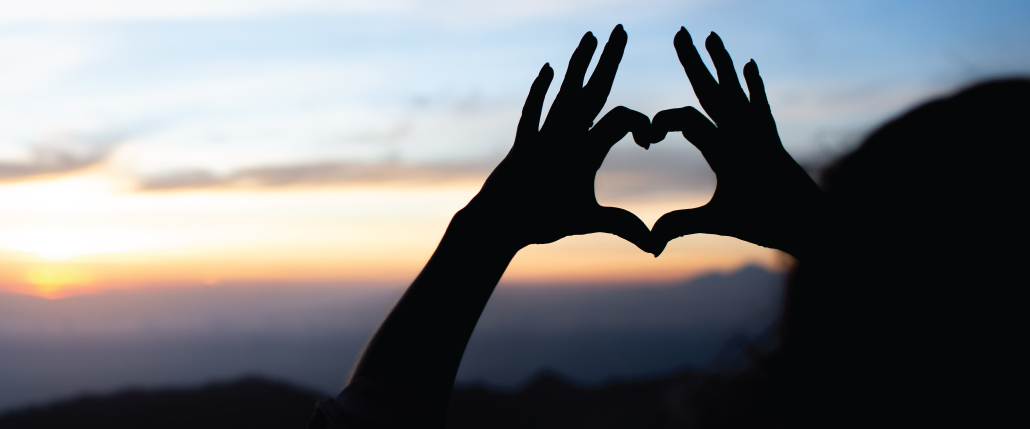 The phrase, "attitude of gratitude" may seem like a cliche, but during this challenging 2020 year, taking the time to pause and experience gratitude may help to change your perspective and give you a more positive outlook on life. 
Gratitude is a valuable tool to help you reframe your outlook about the Thanksgiving holiday. For example, instead of saying that you are tired of being stuck at home, you can flip the paradigm and say that you are grateful for having a home where you feel safe and can try some new holiday recipes. Or a traditional Thanksgiving may not be possible this year due to the pandemic, so you can flip the paradigm and make 2020 a year to create new Thanksgiving traditions. Here are some tips to flip that paradigm! 
Be Open To A Different Kind Of Thanksgiving: For many folks, this Thanksgiving may be a very small one due to restrictions on travel and people feeling anxious about being in large groups. But small can be lovely too! You can warm up a mug of cider, watch your favorite movie, and have a delicious turkey sandwich. There is always an opportunity to find gratitude, even if it is just for the variety of viewing options on Netflix. 
Start A Gratitude Journal: At either the beginning or ending of your day, write down a few things you are grateful for in your life. It might be as simple as the sun shining in the morning, thinking about the positive relationships in your life, or having had a delicious pumpkin spice latte that day. 
Set an Intention for The Day: Before getting out of bed in the morning, think of one thing to do differently. Example: "Today I am going to practice self-care by going outside for a walk in the fresh air" or "Today I am going to let a friend know that I appreciate their kindness to me." 
Stop during the day and take time to reflect:  Sometimes, without even noticing, we rush from one task to another without taking any time to stop and just take a breath. Think about the phrase: "Stop and smell the roses." This means that you actively decide to slow down and truly notice all of the good things happening around you. So, if you find yourself feeling rushed and overwhelmed on Thanksgiving Day, try to just stop for a moment. Take the time to reflect on the day and to experience the emotion of gratitude. 
Express your gratitude: Actively show your gratitude for others by sending a thank you note, email or text. Let the people in your life know that they have positively affected your life and that you feel grateful toward them. 
And remember, being grateful doesn't mean that you bury your feelings about what is actually going on in your life. If you are feeling sadness, anger, or grief, it is important to allow yourself to feel those feelings. You can still feel intense emotions while still being aware of the things or people in your life for whom you are grateful. 
And research has shown that actively practicing an attitude of gratitude is also good for your physical well-being. It helps with lowering stress levels, improving sleep, pain tolerance, and self-esteem. 
Happiness is an emotion that can come and go. But if we practice gratitude, we will be better able to have a positive state of mind, and perhaps even feel good about the 2020 holiday season.  
_____________________________________________________________________
ABOUT THE AUTHOR
Jeri Rochman, JD, MS, is the Advance LA Director of Community Outreach, a Life Skills Coach, National Board Certified Counselor and Certified Parent Educator. Interested in learning more about Advance LA's services? She can be reached at jrochman@thehelpgroup.org.
https://www.advancela.org/wp-content/uploads/2018/02/Advance-LA-THG-logo-tagline6.png
0
0
newadvancela
https://www.advancela.org/wp-content/uploads/2018/02/Advance-LA-THG-logo-tagline6.png
newadvancela
2020-10-26 14:34:35
2020-12-09 12:03:39
How to Have an Attitude of Gratitude, Even for Thanksgiving 2020