club l.a. Virtual Art Night!
February 24 @ 6:30 pm

-

8:00 pm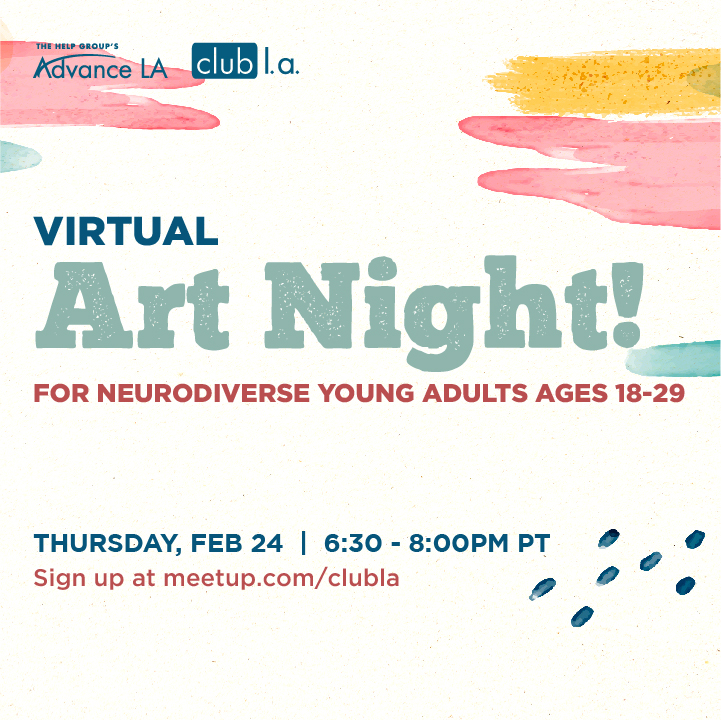 club l.a. Virtual Art Night!
Location: Zoom (we will send you the link before the event!)
When: Thursday, February 24th | 6:30 – 8 pm
Cost: $10
Join us for a club l.a. Virtual Art Night! Follow along as we learn to draw on a virtual canvas – no art experience is necessary. And bring your own art to share with new friends and good friends. It will be an evening of creativity and fun!
Come join us as we cheer on each other as we share our talents. You can sing a song, show us a dance, show us your art work, show us a dessert you baked, read a poem, tell a joke, do a magic trick or share with us some information about something you are passionate about!
Everyone's talent will be celebrated! And if you like, you can come and just hang out with new friends and good friends and cheer on our friends! We are going to have a great time! RSVP
Related Events