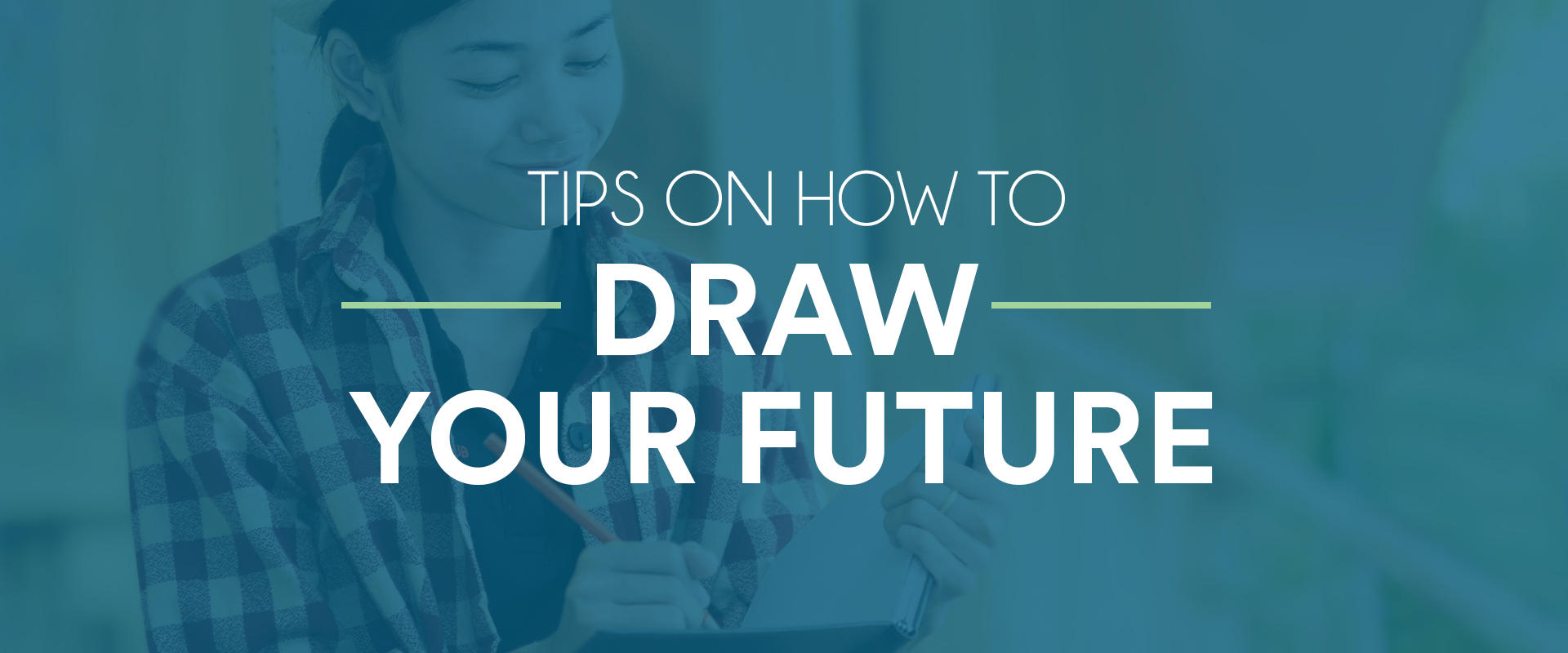 As we all know, January is the traditional time to make a list of resolutions to improve our behavior.
But for those of us with executive functioning challenges, it is also a time to be kind to ourselves about any incomplete resolutions from the previous year and start out with a clean slate.
A lot of us have the best intentions of working our way through a written list of resolutions but maybe there is a better way?
This year, why not try something new and draw your future. Yes, draw your life's dreams, desires, and goals.
A visual representation of your dreams and goals is known as a Vision Board. Creating a New Year's resolution vision board is a powerful way to visualize all of the things you want to do, be, and have in your life. It also serves as a daily reminder of your goals and is a great way to hold yourself accountable.
So pick a day in January to make a date with yourself. Sit down with a soothing hot beverage and a favorite snack, as well as a large piece of paper and pencils or markers. First, draw yourself in the middle of the paper. Next, take time to dream about what you would like to have happened in the coming year.
Then, draw your future! Draw the home you would like to live in, and draw yourself working or studying in the field that you would like to be in. Draw yourself doing an activity you would like to try, or a new food you think will taste good, or a new city you would like to visit.
There is something perhaps a bit magical about putting your future dreams down on paper where you can see them. Somehow it makes them feel real and feel possible.
Once you complete your vision board, make sure to post in a place where you will see it often and where it will inspire you to action. Share your vision board with a parent, trusted friend, or Life Coach and ask for support to help you make your visions a reality!
And from all of us at Advance LA, we wish for you a New Year filled with health, prosperity and joyful action.
_____________________________________________________________________
ABOUT THE AUTHOR
Jeri Rochman, JD, MS, is the Advance LA Director of Community Outreach, a Life Skills Coach, National Board Certified Counselor and Certified Parent Educator. Interested in learning more about Advance LA's services? She can be reached at jrochman@thehelpgroup.org.
https://www.advancela.org/wp-content/uploads/2018/02/Advance-LA-THG-logo-tagline6.png
0
0
newadvancela
https://www.advancela.org/wp-content/uploads/2018/02/Advance-LA-THG-logo-tagline6.png
newadvancela
2020-01-02 10:34:24
2019-12-17 13:38:45
Tips on How to Draw Your Future