Advance LA's
ADMINISTRATION & STAFF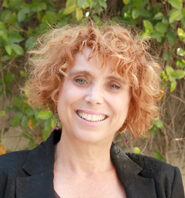 Senior Director of Autism and LGBTQ+ Programs
Laurie Stephens, Ph.D. PSY1852
Dr. Laurie Stephens is a developmental psychologist who has been working with children, teens, and young adults on the autism spectrum for nearly 30 years. She currently serves as The Help Group's Senior Director of Autism and LGBTQ+ Programs. Dr. Stephens previously served as the Director of Autism Spectrum Disorder Programs with The Help Group for 12 years.
Her primary area of focus has been in designing and implementing social skill curriculum from the preschool level through young adulthood. She also provides individual therapy to young adults on the spectrum who have "failed to launch" or present with high levels of anxiety. Dr. Stephens has a specialty in helping clients develop and improve their theory of mind ("social thinking").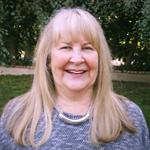 Clinical Director
Bonnie Auerbach, PhD
Dr. Auerbach has spent over twenty years at The Help Group working with children, teens, and adults with autism spectrum disorder and other special needs. She earned her Bachelor's degree in Sociology from Long Island University in New York and a PhD in Clinical Psychology from the California School of Professional Psychology.
Dr. Auerbach's professional background includes overseeing The Help Group's Project Six Residential Program, where she helped adults with developmental disabilities build the skills needed to live more independently; supervising therapists in The Help Group's school programs on the Sherman Oaks campus; and participating in the doctoral intern Training Committee.
During her time at Advance LA, Dr. Auerbach has enjoyed developing relationships with Live. Advance. LA. residents and their families. She believes that Advance LA truly helps young adults achieve goals they have difficulty accomplishing on their own, and allows them to turn their dreams into reality. In her free time, you can find Dr. Auerbach reading, knitting, and cooking.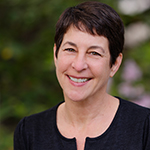 Program Coordinator
Jeri Rochman, JD, MS
Jeri began her career as an attorney with the Los Angeles County Public Defender's Office and became involved in the field of education when her now adult children started school. She holds a Masters Degree in Counseling with a specialty in School Counseling. For over twenty years, Jeri has assisted young people, and their families, to manage challenging academic, social, and emotional issues. She is a National Board Certified Counselor, Certified Parent Educator, and trained Crisis Counselor with Crisis Text Line.
Jeri is excited to share her professional skills, as well as her personal experience as a parent, with Advance LA. Her goal is for all Advance LA clients to find happiness and success in their academics, their employment, and in their relationships with family friends. In her free time, Jeri enjoys cooking, needlepoint, and playing mah jongg.
Advance LA's
ADMINISTRATION & STAFF