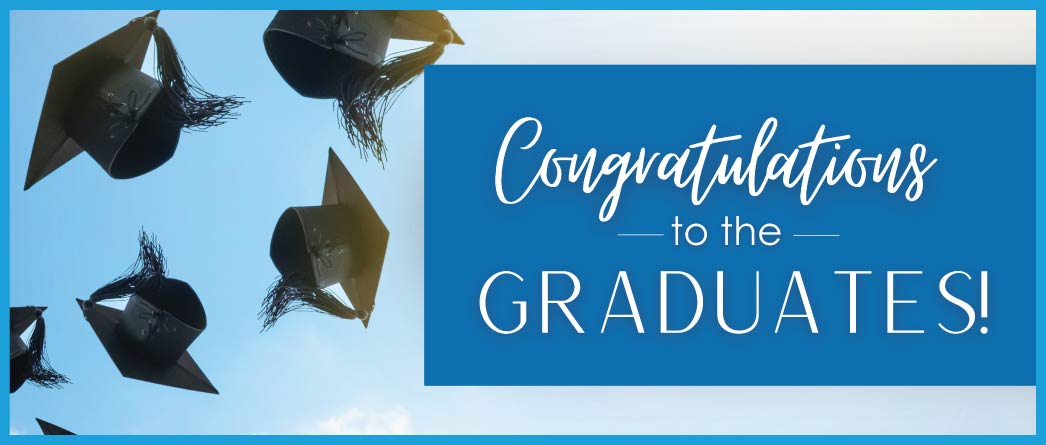 Congratulations To The Graduates!
From all of us at Advance LA, congratulations to the high school and college graduates! This is a huge milestone for a young person and deserving of lots of celebration. But it can be helpful for parents to be aware that even a happy event like a graduation can cause a neurodivergent young adult to experience mixed emotions during the ceremonies and parties. Experiencing stress, fear, and anxiety along with joy, relief and anticipation are all to be expected for a young adult and are part of a normal graduation process.
GRADUATION CAN BE A HIGHLY EMOTIONAL EVENT
For some neurodivergent young adults, graduation is often very emotional as it marks
the end of a defined time of life, as well as the beginning of the unknown. It can be overwhelming for young people to say good-bye to beloved teachers and friends. Worrying about "what comes next" can be paralyzing and many young people dread when well-meaning family member ask, "So what are your plans now?" Parents can also feel emotionally overwhelmed as they observe their child achieve a milestone that
they may have only dreamed was possible.
POST-GRADUATION PLANS
For some high-school graduates, their next steps are attending a two or four year college and there may be fears about leaving home, some separation anxiety, or feeling unprepared for this next step in life. College graduates may feel intense sadness about no longer being a student and feel fearful about the expectations of entering the work world. They may feel unsure and unprepared about how to start the employment process, creating a resume, or confused about what a job interview entails.
It is also common for graduates to have no concrete plans for life after graduation, but they try to cope with the pressure to succeed and their parents' expectations. For young people who are staying local, there may be wistful feelings when seeing peers leave home for new adventures and feelings of sadness about leaving left behind.
IT IS OK TO BE UNSURE OF FUTURE PLANS
If a graduate doesn't know what their next steps are, that is totally okay. Many people try a number of different paths in life before they find their true passion. Some graduates are ready to leave home and others are simply not ready yet.
Both parents and graduates can feel immense pressure from friends and family, especially from social media. A few things to keep in mind:
Graduates are allowed to take time off! A gap year may be a good option for those who need more time. A productive gap year can include taking a class at the local community college to explore possible new interests, volunteering to explore career options, traveling to increase independence, and trying new hobbies to uncover a hidden passion.
Other people's opinions do not matter! What other people think should not have a great effect on one's life and how to live it. A good strategy is to have an answer ready, such as "You know, I am not exactly sure what I am going to do next but I am excited by all the options!"
There is no one way to live life! There are so many different paths in life which is what makes life so interesting. How wonderful that some people know exactly what they want to do but not everyone does – and that is perfectly ok!
Life after graduation is a time of transition. By acknowledging and anticipating the stress, graduates and their parents can be open to change.
Advance LA wishes all of the graduates and their families joy and happiness, and cheers to new adventures!