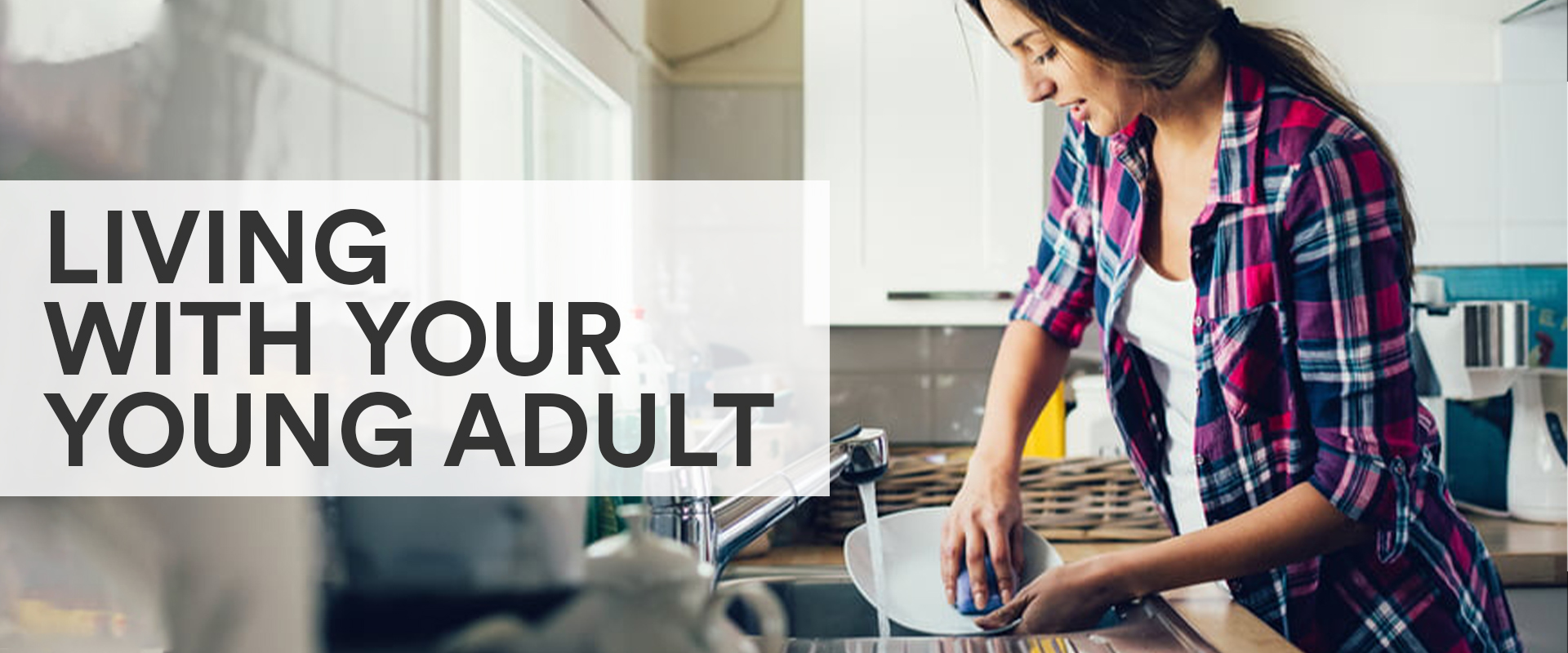 For many parents and young adults who live together at home, life can sometimes be a bit frustrating. Parents may prefer more structure while young adults may yearn for more freedom.
One way for parents and young adults to navigate this complicated time is to set boundaries. Firm, clear boundaries create reasonable expectations for everyone. This becomes the foundations for a living agreement. There are three basic principles that make up a living agreement:
1- Establish privileges and boundaries.
All privileges and boundaries are unique to each family. Start the creation of a living agreement by having a family meeting and having a discussion about what boundaries will work for your family.
Examples: Parents will pay for cell phone costs if the young adult works or volunteers 10-20 hours per week. Or, if the young adult is paying even a nominal amount of rent, then parents can not enter the young adult's room if the door is closed. Parents will pay for car insurance if the young person does their own laundry, keeps their room and bathroom clean, takes out the garbage and helps out with grocery shopping and other household needs.
There are consequences for not upholding responsibilities. For example, the young adult may not have access to the gaming console if daily hygiene is not maintained. And parents may have to pay $5 to the young adult every time they enter the young adult's room without permission!
2- Pick and choose your battles.
To start a living agreement, begin with one to three items. These should be small, easy to accomplish items. The living agreement document can and should evolve over time. If an adult child begins to take on additional responsibilities, they should, in turn, have more privileges.
3- Set realistic expectations and boundaries – on both sides.
Setting realistic expectations allows a young adult to feel a sense of accomplishment. And having a young adult set their own boundaries allows for smaller victories to reach larger triumphs.
A living agreement is a great tool for communicating your expectations with your young adult who is living at home. If you are interested in learning more about creating a living agreement, please join us at the Advance LA Parent to Parent Support Group on August 16, 2019, from 6:30 – 8 pm. Our guest speakers are Bonnie Schuman and Hali Paul who are certified mediators who specialize in working with young adults and their parents in resolving conflicts and repairing relationships.
Many young adults may need additional assistance with achieving independent living. Advance LA offers a one-to-one Life Skills Coaching program where our coaches help their young adult clients with independent living skills.
_____________________________________________________________________
ABOUT THE AUTHOR
Jeri Rochman, JD, MS, is the Advance LA Director of Community Outreach, a Life Skills Coach, National Board Certified Counselor and Certified Parent Educator. Interested in learning more about Advance LA's services? She can be reached at jrochman@thehelpgroup.org.
https://www.advancela.org/wp-content/uploads/2018/02/Advance-LA-THG-logo-tagline6.png
0
0
newadvancela
https://www.advancela.org/wp-content/uploads/2018/02/Advance-LA-THG-logo-tagline6.png
newadvancela
2019-09-01 10:35:49
2019-08-14 13:35:05
Living With Your Young Adult