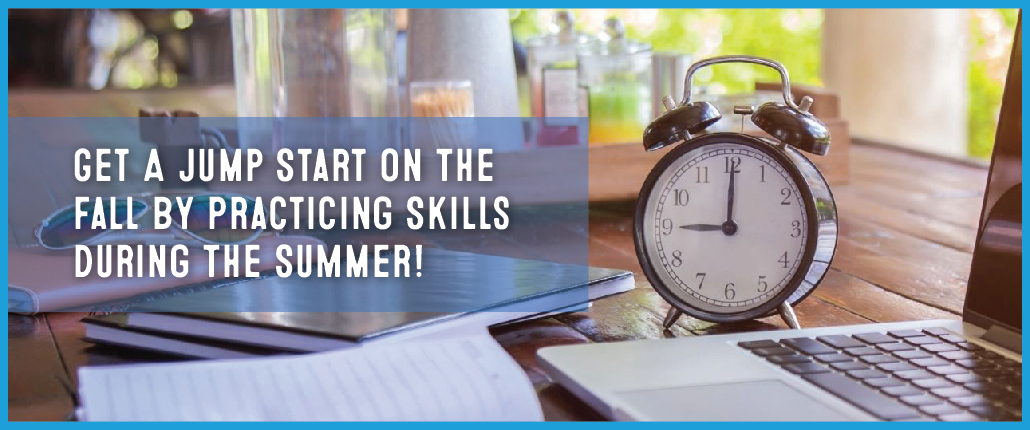 Get A Jump Start On The Fall By Practicing Skills During The Summer!
Many recent high school graduates view the summer months as a long celebration of the end of high school. And, of course, we want our recent grads to spend time at the beach, enjoy lazy afternoons, and warm summer evening barbecues.
But the summer months are also the perfect time to practice the soft skills that college freshmen need in order to have a successful freshman year at college. By practicing the skills mentioned below, neurodivergent college freshmen can feel prepared and confident in their abilities to achieve college success.
Practice Time Management Skills:
Time management is the process of organizing and planning how to divide your time between different activities. Here are suggestions for practicing time management skills:
Every Sunday, have your college student take a few minutes to plan their week and put important dates in their phone and computer calendars. During the summer, your student can practice by calendaring their hair cut appointments, doctor appointments, and job or volunteer hours.
Discuss with your student the importance of scheduling time to see friends, exercise, and downtime. Let your student know that these items are just as important as work or study hours.
Practice Life Skills:
Life skills is a term used to describe a set of basic skills acquired through learning and/or direct life experience that enable individuals to effectively handle issues and problems commonly encountered in daily life. Here are some suggestions for practicing life skills:
Teach your student how to do their own laundry and have them practice once a week. Highlight the importance of washing towels and bed linens once a week.
Teach your student how to make their own medical appointments. Show them how to re-fill prescriptions before they run out.
Teach your student how to go grocery shopping on a budget. Make meals together and encourage your student to invite a friend over for a home cooked meal.
Have a frank conversation with your student about sexual health. Discuss contraception and the importance of consent.
Practice Self-Care:
Self-care is the ability of a person to take care of their physical and emotional health. Self-care includes everything related to staying healthy including hygiene, nutrition, and seeking medical care when needed. It's all the steps an individual can take to manage stressors and take care of their own health and well-being.
Encourage your student to treat themselves well!
Encourage your student to go to bed at a time that allows them to wake up feeling refreshed.
Help your student find a form of exercise that they enjoy and are likely to continue.
Help your student develop a plan for what they can do if they feel overwhelmed at college, such as making an appointment at the college counseling office or working with a Life Skills Coach.
Time spent practicing these soft skills this summer will pay off this fall. Knowing your student is ready to start college will help your student feel prepared and ready to take on new challenges.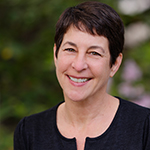 Jeri Rochman, JD, MS
Jeri Rochman, JD, MS, is the Advance LA Director of Community Outreach, a Life Skills Coach, National Board Certified Counselor and Certified Parent Educator. Interested in learning more about Advance LA's services?