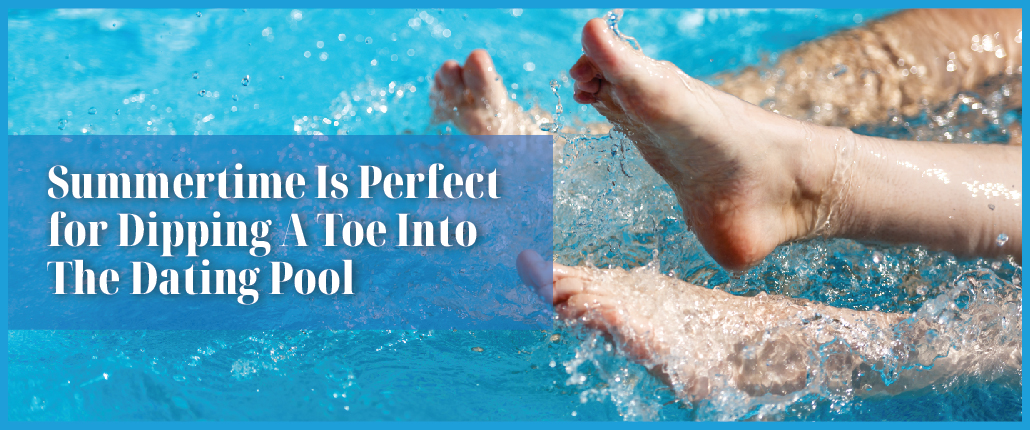 Summertime Is Perfect for Dipping A Toe Into The Dating Pool
Some people find themselves feeling more relaxed and care-free during the summer months. Maybe the reason is the availability of fun activities such as beach trips, evening strolls to the ice cream store, barbecues, and outdoor concerts. All of these options are good ideas for casual, get-to-know-you dates for young adults.
Many neurodivergent young adults want to be in the dating world but the prospect of going on a date can feel overwhelming. How to get started? Some young people feel more comfortable being set up by people they know and trust. Parents, friends, co-workers can all make suggestions for possible people to date. Other young people are open to trying dating apps. Whatever the medium, dipping a toe in the dating pool can be a fun summer adventure.
Neurodivergent People Bring Strengths to Relationships and Dating
People with autism spectrum disorder (ASD) can bring unique strengths to dating relationships. One quality that people with autism bring to relationships is their candidness as people on the spectrum tend to bluntly verbalize what's on their mind. This honest, straightforward type of communication can be rare in the dating world, where people are often trying to hide their true selves for fear of not being liked.
Many people with autism report that, because they are unable to read their date's body language, facial expressions, or other cues, they need to instead verbally ask, "Are you angry with me right now?" or "Am I annoying you?" The ability to be this direct can be a boost to a relationship as the communication is very honest.
Neurodivergent People May Also Bring Challenges to Relationships and Dating
People with ASD have all the same feelings as neurotypical people but autism can make it harder to show or express emotion. This can sometimes lead to misunderstandings. One challenge is that because a person with ASD may not show how much they like the person they are dating, the other person may draw the wrong conclusion about the depth of their feelings. Being aware of this may allow people with ASD to more clearly communicate their feelings.
Online Dating
Many young adults these days are open to using dating apps to meet potential people to date. Dating sites can be a great forum for connecting with other people. There are some important things to keep in mind when it comes to online dating:
Be mindful of what you are texting on a dating app as sometimes the message can be misinterpreted. Without context or facial expressions, jokes or sarcasm can be misunderstood. Do your best to be clear in your texts and read it over before you hit the send button.
Remember that all information you put out on the internet will live there forever. Be careful with what you send and share, and make sure you ask yourself if it is something you are comfortable with others seeing.
It is perfectly fine to ask to set up a video date before you decide to meet in person. This allows people to get to know each other in the comfort of their own home. You can then decide if you are interested enough to meet in person.
Follow online safety tips such as meeting in public and telling a friend or family member where you are going on your date.
How Do You Ask Someone On A Date?
Asking someone to go out on a date is probably the most stressful part of dating. But a date won't happen without this step so it is important to gather one's courage and take this step. The best way to do it is to ask in an open-ended manner, such as, "Would you like to go out some time?" If the person says yes, then you can move on to the logistics of where to go and when to go on the date.
If you're asking someone out that you met online, it can be helpful to keep it casual as you are both still deciding if you like each other. It can also be a good idea to ask someone out pretty quickly after connecting online since you won't know if you truly like each other until you meet in person. One thing to remember is that BOTH the person that is asking and the person who is responding are probably feeling a bit nervous – and that is normal and just a part of dating!
Making Conversation On A Date
The best way to get to know someone is by asking them questions. When on a date, you can show the other person that you're interested by asking them thoughtful and relevant questions. When your date shares something, make sure to really listen to their answers and ask follow-up questions to learn more. Most people really enjoy talking about themselves and the things that they're interested in so this can be a way to get the conversation flowing.
When people are on a date, they often try to present the best version of themselves. But this doesn't mean you should pretend to be someone that you're not as you want the other person to get to know the real you.
When on a date, you'll want to make sure to pay attention to the other person. Try to stay off your phone as much as possible. Frequently looking at your phone can be a nonverbal signal to the other person that you're not interested. If prolonged conversation is challenging for you, it can be a good idea to keep the first few dates short or pick an activity that can distract you from constant conversation such as bowling or mini golf.
Enjoy your date!
There are a lot of really fun things to do on a summer date such as going for a walk along the beach, getting lunch at a casual restaurant, or going on a bike ride. When it comes to dating, it's best to expect some unpredictability. Sometimes your date may run late or have to cancel plans last minute. It's important to be understanding when this happens. This doesn't necessarily mean that the person is not interested – sometimes things come up that are unexpected and out of the person's control. Try your best to go with the flow. Remember that plans change and people's feelings can change. This can be really difficult, especially when we have a vision of how things are going to go so try your best to be as flexible as possible.
It's OK If Its Not A Match
Not every date leads to a romantic relationship. That can be hurtful or confusing but it is all part of the dating world. Everyone has a right to turn down a date or physical advances. It's okay for you to say that you are not comfortable with something. Similarly, your date can say no, even if you were under the impression that they were interested in you. Unfortunately, dating does not always follow concrete 'rules' and people's feelings can change. We don't always get clear reasons for these changes, but we have to accept that BOTH people have to be on the same page about what they want.
Be Proud Of Yourself For Going On A Date!
Being in the dating world can be challenging so give yourself credit for giving it a try. If you talk to a group of adults, you will find that most people have had some really great dates – and also some not-so-good dates and that is just part of life. So it is best to have reasonable expectations about dating. Some dates lead to romance and some dates lead to friendship. But you will never know until you dip a toe into the dating pool!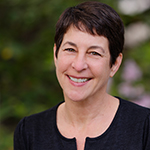 Jeri Rochman, JD, MS
Jeri Rochman, JD, MS, is the Advance LA Director of Community Outreach, a Life Skills Coach, National Board Certified Counselor and Certified Parent Educator. Interested in learning more about Advance LA's services?